Once you have started collecting wine, you need to find a place to store all those bottles.  For some collectors, a wine cooler or wine refrigerator is a good solution.  For many wine enthusiasts, however, the collection quickly outgrows the wine cooler unit.  
In order to buy metal wine racks in Toronto and create a wine cellar or wine storage area is the logical next step. Metal wine racking is sleek, elegant, and perfect for those individuals who seek a clean yet distinctive look within their wine cellar. The smooth and slick appearance of metal wine racks will help give your wine collection a modern appearance that allows the wine bottles to play the starring role.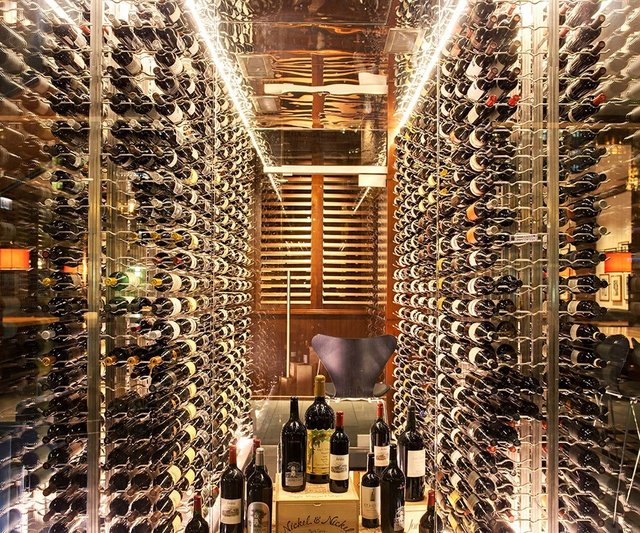 Following are the best ways to choose wine racks in Toronto:
Capacity – How Much Storage Space Do You Need?
One of the most difficult aspects of choosing a wine rack is trying to figure out just how much wine you will want to store.  The answer to this question depends not only on the amount of wine you drink, but also on the types of wines you prefer.  Certain types of wine bottles will not fit in the standard openings of many wine racks.  Magnum bottles, of course, are much larger than standard Bordeaux bottles, and most champagne bottles also require larger openings.  
Wine Rack Construction and Materials
Most wine racks are made of wood, but quite a few models are made from metal.  The heavy duty metal wire racking that has nested bottle holders. This keeps the bottles on their side at all times and doesn't allow them to slide around because of the bent wire racking that holds the neck in place.  Make sure the racking is on level ground, and if tall, somehow bolted to the wall.
These are some of the things that you need to consider before having a wine cellar. If you're the type of person who prefers clean, sharp lines and smooth curvatures—metal wine racking may be the perfect wine storage solution for you!